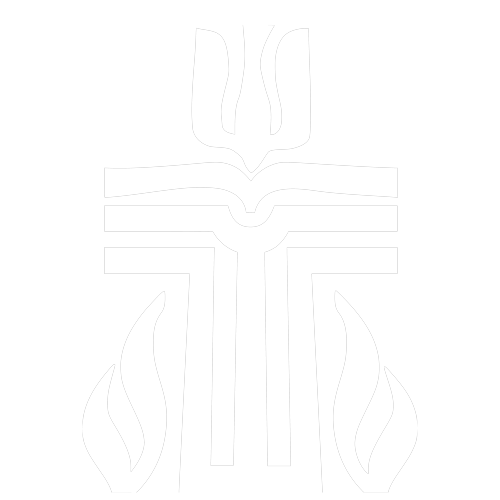 CHURCH DIGITAL WORSHIP SERVICES
We have gathered resources from some of our churches as to how they are worshiping during this time when "social distancing" is recommended. Their digital links are listed below. To include your information on this page, send it to 

[email protected]

.
ugusta Stone

https://www.youtube.com/channel/UC0ExCSSmyyKug3S4nk3X6XA

Berryville
YouTube channel
Beulah
www.beulahmontereypres.org
Bridgewater
https://youtu.be/bVYsdWUdQ5c
Broadway
https://www.facebook.com/BroadwayPresbyterianChurch/
Buckton
Facebook

Charles Town
Livestream Sundays, 10:30 am https://www.facebook.com/CharlesTownPresbyterian/
Sermons can be found at https://soundcloud.com/john-bethard
Collierstown
https://youtu.be/Xoh71jpE2vY
Cook's Creek
https://www.cookscreekchurch.org/; cookscreekchurch.org/sermons
Covenant, Staunton
https://www.facebook.com/pg/Covenant-Presbyterian-Church-163891301309/videos/
Falling Waters
Www.fwpc.info 
Finley Memorial
https://www.youtube.com/channel/UCoOBE1Xd-KUtVCoHNOj8TbA
Front Royal Presbyterian
https://www.facebook.com/FRPCVA/
Gerrardstown
sermons and worship http://gerrardstownpc.com/;  https://zoom.us/j/534764215
Hebron
Drive-in Service at 11:00 am. Park on lawn of Hebron Manse and tune car radio to 91.3 FM.
Hedgesville Presbyterian Church

www.hedgesvillepc.org
Hermitage
Virtual service at: hermitagechurch.net
Lexington Presbyterian
sermon archive: 
http://www.lexpres.org/sermons/
Loch Willow
Vimeo.com : search Loch Willow;  Facebook page

McDowell Presbyterian Church

weekly Zoom services. Email 
[email protected]
for more information.

Massanutten Presbyterian Church

https://www.youtube.com/watch?v=QZXX5MMKTJY&feature=youtu.be
Middletownwww.facebook.com/middletownpresbyterian/

   

https://www.facebook.com/middletownpresbyterian/videos/2922295331147366/
Moorefield
https://www.youtube.com/channel/UCkYebmQip99pTfPuDGufPTQ/; Facebook Live; to join the Zoom service, contact the church.
Monterey
https://www.facebook.com/pg/MPCandBPC/videos
BeulahMontereyPres.org and www.facebook.com/MPCandBPC
Mt. Horeb
https://www.facebook.com/MtHorebPresbyterianChurch
Worship for March 15: https://soundcloud.com/user-407608921/ready-matt-221-15?fbclid=IwAR31Gx5nZ1ZvP-ctDj-cyFKz1yxFRBXdJL3pKJBxxrpmAjs_Er_8t9IAotE
Olivet, Staunton
https://www.facebook.com/OlivetPresbyterianChurch/
Opequon– livestream of worship  www.opequonchurch.org  – click on "worship" tab
Piedmont/Keyser
https://www.facebook.com/pages/category/Religious-Center/Piedmont-Presbyterian-Church-146607898701143/
archive: http://www.piedmontpresby.org/?fbclid=IwAR1lZTL7ZyPfFdbd2RmBxbb4UcyK5dIH4ZvUY77rr1PMbBXFUDGOI_nh_nc
Romney
https://vimeo.com/user110428509; https://www.facebook.com/romneypresbyterianchurch/; Zoom
Shepherdstown Presbyterian
https://www.facebook.com/groups/spcworks/; www.shepherdstownpresbyterian.org
Staunton First
https://www.facebook.com/pages/category/Religious-Organization/Staunton-First-Presbyterian-Church-441081136014643/; Pastor Sunday sermonette on Pastor's facebook page live at 10am (Karen Henn Allamon); Daily Reflections https://wordpress.com/post/thebellsofthehorses.wordpress.com/48
Staunton  Second
daily devotion https://www.facebook.com/SecStn/
Strasburg
https://www.facebook.com/StrasburgPresbyterianChurch/
Tinkling Spring
https://tinklingspring.com/; https://vimeo.com/tspc; https://www.youtube.com/channel/UCF4ro_hKbsKeTSjXTMdhX0g?view_as=subscriber; https://www.facebook.com/groups/10490980429/, One God. One Story. Video Series.
Trinity Presbyterian, Harrisonburg
sermon audio http://www.trinitypresbyterianharrisonburg.org/sermons; 

Facebook Live, streaming at 10am on Sunday morning. The video can be accessed after worship has ended. 

www.Facebook.com/TrinityHarrisonburg; 

http://www.trinitypresbyterianharrisonburg.org/weekly-bulletin.html

.
Tuscarora Presbyterian
Youtube: https://www.youtube.com/channel/UC9xsvK3hStBOAj_CLzN8Png;
weekday devotions for kids and Sunday Worship at 10am livestream: https://www.facebook.com/tuscapres/
Warrenton
Facebook Page: https://www.facebook.com/WarrentonPresbyterianChurch/
Livestream page: https://livestream.com/wpcva
We'll do service at 11 on Sundays and I'll also stream a Bible study Wednesdays at 9 am.
Waynesboro Presbyterian Churches Combined Audio Worship with First Waynesboro, Hermitage, Second Waynesboro, Smyrna and Westminster
https://soundcloud.com/user-769613967
Woodstock
https://www.facebook.com/WoodstockPresbyterianChurch/
Bulletin on facebook page, look for midweek Bible study, prayer prompts, and more
Westminster, Waynesboro
https://soundcloud.com/user-749727525
Winchester First
https://fpcwinc.org/robust-slide/watch-worship-online/; fpcwinc.org/virtual; https://www.facebook.com/firstpresbyterianchurchwinchester/