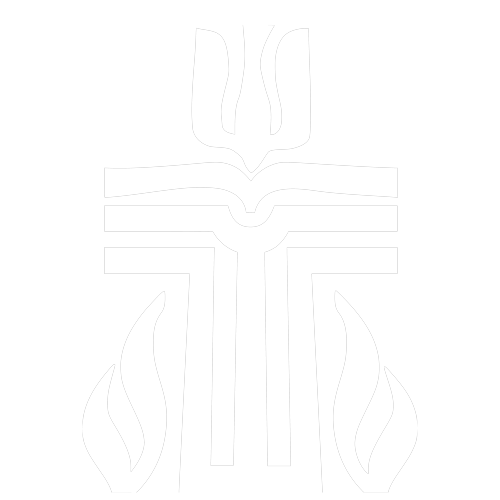 A Ministry in Partnership with
Illubabor Bethel Synod
Ethiopian Evangelical Church Mekane Yesus
By 2012, over one-third of Africa's children will be orphaned as a result of AIDS.
For a brochure or more information, contact Reed Hopkins, chair, Partnership Committee.
The HEART Project – Helping Ethiopian orphans of AIDS Reach Tomorrow – is one way Shenandoah Presbytery reaches out through our mission partner in Ethiopia, Illubabor Bethel Synod, to help those touched by this dreaded disease. Through our prayers and gifts to HEART, we help provide basic necessities such as food, clothing, and shelter; family care; education; and medical support for these children.
The HEART Project Committee encourages you to take time to:
•   Learn more about HIV/AIDS around the world.
•   Pray for all those effected by HIV/AIDS and especially the HEART children and their caregivers.
•   Consider a gift to HEART through your congregation and Shenandoah Presbytery.
Worldwide, over 33 million people live with HIV/AIDS, more than half of them women – wives and mothers. In 2009, over 16 million children worldwide were orphans due to HIV/AIDS.
Africa is home to 70% of people affected by HIV/AIDS, and yet only has 2% of the world's health care workers. Of the Ethiopian population of nearly 83 million, it is estimated that 980,000 are living with HIV/AIDS.
The real story is that behind every AIDS statistic are personal stories. The stories of children who have lost a parent to AIDS are particularly poignant, yet these children and those who care for them never seem to give up.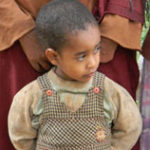 Children in the HEART program have similar stories.
–Yoseph,now 8 years, is living with his mother who is HIV positive and his sister. He lost his father as an infant.
–Habtamu, who is now 12 years, lost his father six yeatrs agao by HIV/AIDS and is now living wuth his HIV/AIDS mother getting 100 birr (about $5.80) support per month for his bread.
–Thirteen year old Kedir lost both parents to HIV/AIDS and is living with his two sisters.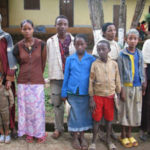 Children with their caregivers, usually a family member, gather at the IBS compound to visit with visitors from Shenandoah.
–Genet, now 9 years, lives with her HIV positive mother who cannot work.
–Kalkidan, 11 years, lives with her grandmother since she lost both parents.
–Baritu, 5, lost her father and lives with her positive father.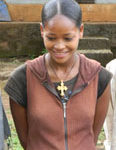 –Fitsum, age 18, lives with her elder brother, having lost both parents to HIV/AIDS.
–Dawit, age 10, lost both parents, too, and lives with a voluntary guardian of nine children. She cares for nine other children.
–Amanuel, age 13, lives with his HIV positive grandmother after losing both parents.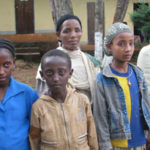 –Yonas, age 17, lived with his grandmother until he joined the university last year. His grandmother is very old and poor and survives with the help of HEART and the support of the Metu congregation.
What is being done now?
Sixteen million African children under age 15 live without a mother or both parents. Churches are at the epicenter of this challenge, seeking to meet it with creativity, love and wisdom. Churches are also at the heart of each community and it is there that the challenge must be met.
In partnership with the Illubabor Bethel Synod (IBS) of the Ethiopian Evangelical Church Mekane Yesus, Shenandoah Presbytery's HEART Project seeks to help support the ministry to orphans of AIDS and their families.
What you can do

You can Help Ethiopian orphans of AIDS Reach Tomorrow by being part of The HEART Project. Churches, sessions, Sunday school classes or other groups, and individuals are invited to support this ministry to orphans of HIV/AIDS.
IBS has indicated it costs approximately $244 per child per year to provide living, medical, educational and caretaker training. Gifts to the HEART Project of $244/year are welcomed. However, we are invited to give at least $300/year or $25/month to support this important ministry.
For more information or to arrange for a presentation, contact Bill Cox by phone at (540) 499-2585, or by email at [email protected] or call the Presbytery office.